Slip-on Handles
Reduce Hand Fatigue When Carrying Heavy Loads
The perfect hand saving handle grips for DIY's, plumbers, handymen, handy-women, gardeners, fishermen and women, campers, pet owners, homeowners and more. Just slip a grip on a pail bail or tub handles, and feel the difference!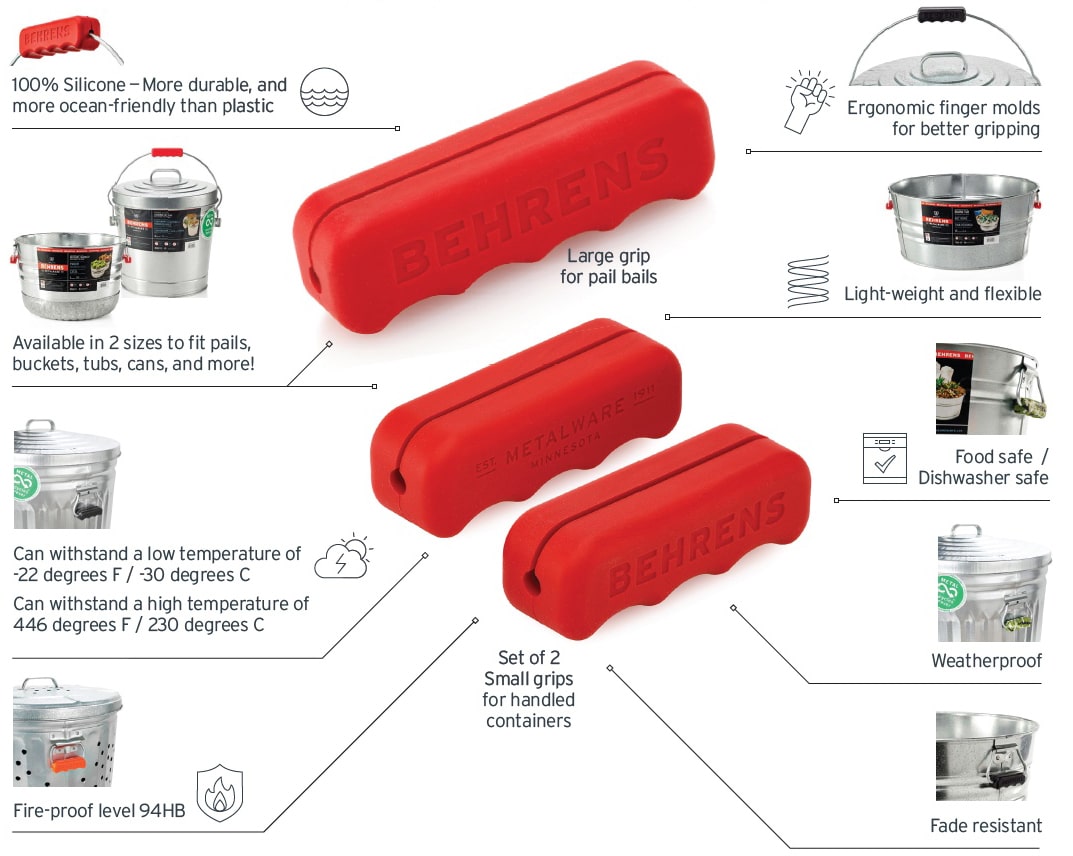 It's all in your Hands
It isn't that the work gets easier. It's that you get smarter, recognizing innovation that stealthily improves your daily routine. Long lasting, extremely durable, Comfort Grip provides the relief your hands need to get the job done. A nice choice of colors, a variety of sizes, they're removable, transferable and of course, stay centered. 100% silicone because we're serious about saving the planet as we provide the little things that help you get the job done. These are also great replacement bucket handles to give your old pails a new life.