THE MAXIMUM PERFORMANCE CONTAINER COVER
With Behrens NEW PATENTED design & construction, we've given the lid some lovin'. Took off the handle and sealed it up watertight. The deep drawn lid fits secure, but the innovative flange pops off easily.
Your Favorite Lid But Better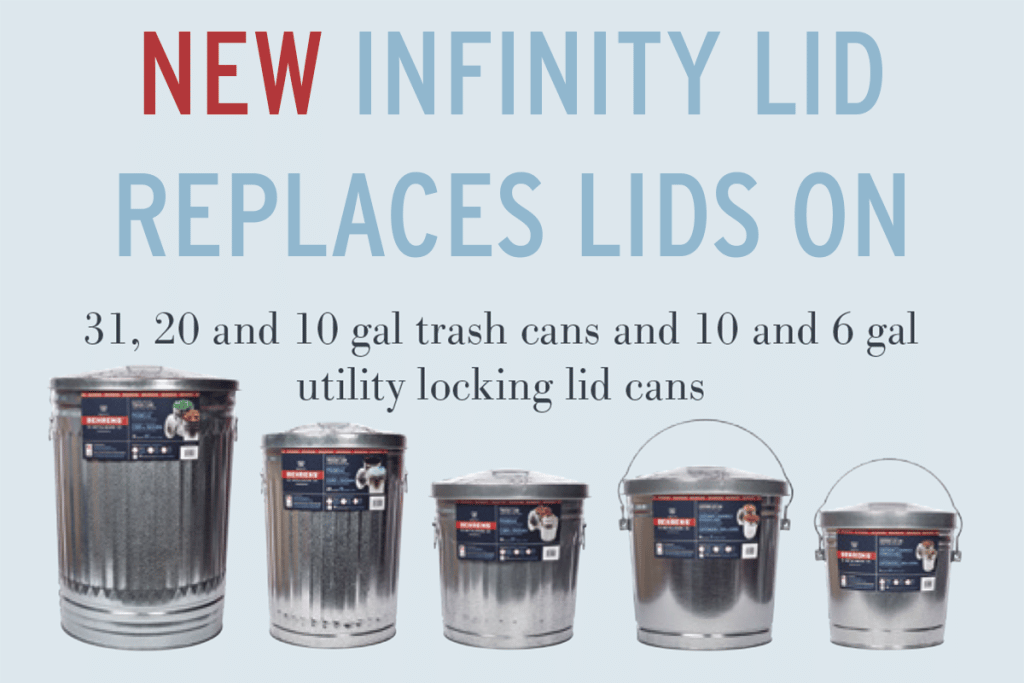 The Infinity Lid replaces the current handled lids on the 31, 20, & 10 gallon trash cans. They can be used interchangeably with old lids.
The Infinity Lids for all Locking Lid Cans cannot be used interchangeably with old locking lids.