Easy DIY Home Decor Using Galvanized Steel Containers
At Behrens, our galvanized and hot-dipped steel pails and metal tubs are workhorses that can stand up to anything you need them to do in the shop, on the farm, in the yard or in your garage. We can say with absolute certainty that our founders created Behrens' steel containers more than a century ago as a tool for hard work. But somewhere along the way, people started discovering their versatile side. Our customers are using them in all kinds of new ways, including home decor. You read that right! Home decor. These products are multi-purpose and they're the perfect addition to add a touch of trendy farmhouse and industrial aesthetic.
We have a new line, Home Industrials, that include mugs, trays, and tubs for entertaining; pet dishes, metal bird feeders, compost pails, and more. But people are also using our tried-and-true pails and tubs in new ways. The fact that our steel pails and tubs are such eye candy, in addition to being practically indestructible, makes them perfect accessories for, well, just about anything.
Here are a few ways people have been using Behrens' galvanized steel containers. We think our founders would love it!
Fireplace Accessories
The beauty of hearth and home
Our shiny, galvanized steel bushels make a gorgeous addition to your hearth and home. Large galvanized bushels are good for storage bins, from everything from firewood, kindling, magazines, blankets or your favorite fireplace tools. They also make a dramatic backdrop reflecting the firelight. Add a traditional touch using a coal hod available in traditional galvanized steel finish and black powder coated. Don't forget the handy shovel!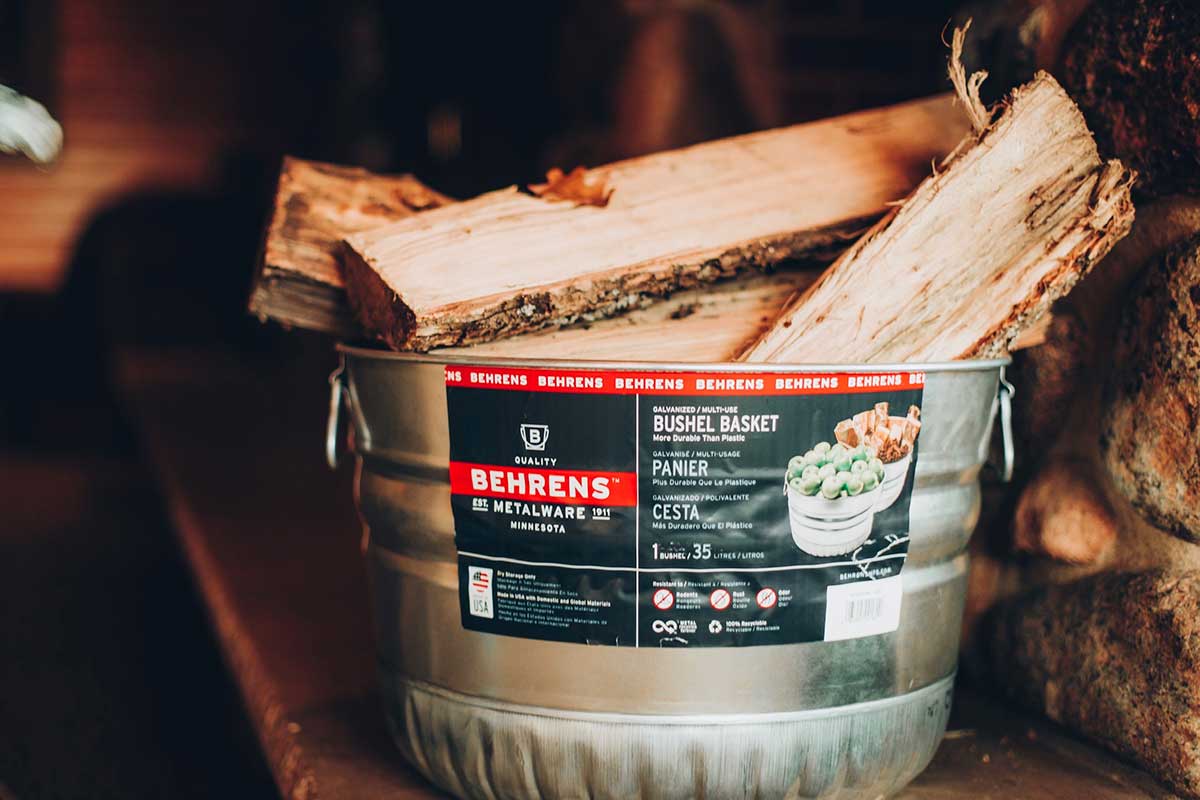 Floral arrangements
Accent your home with simple touches
Many of our products are ideal for use in floral arrangements, either fresh or dried. Let your creativity go wild with seasonal blooms, dried baby's breath or greens, with the beauty of Behrens galvanized floral containers as your canvas. 
Organizing
Stylish cleaning storage
Our new, stylish cleaning pails (we love the red!) do double duty. They're the perfect way to store and tote your cleaning supplies, and they eliminate the accumulation of products under your kitchen sink. And the galvanized steel won't rust!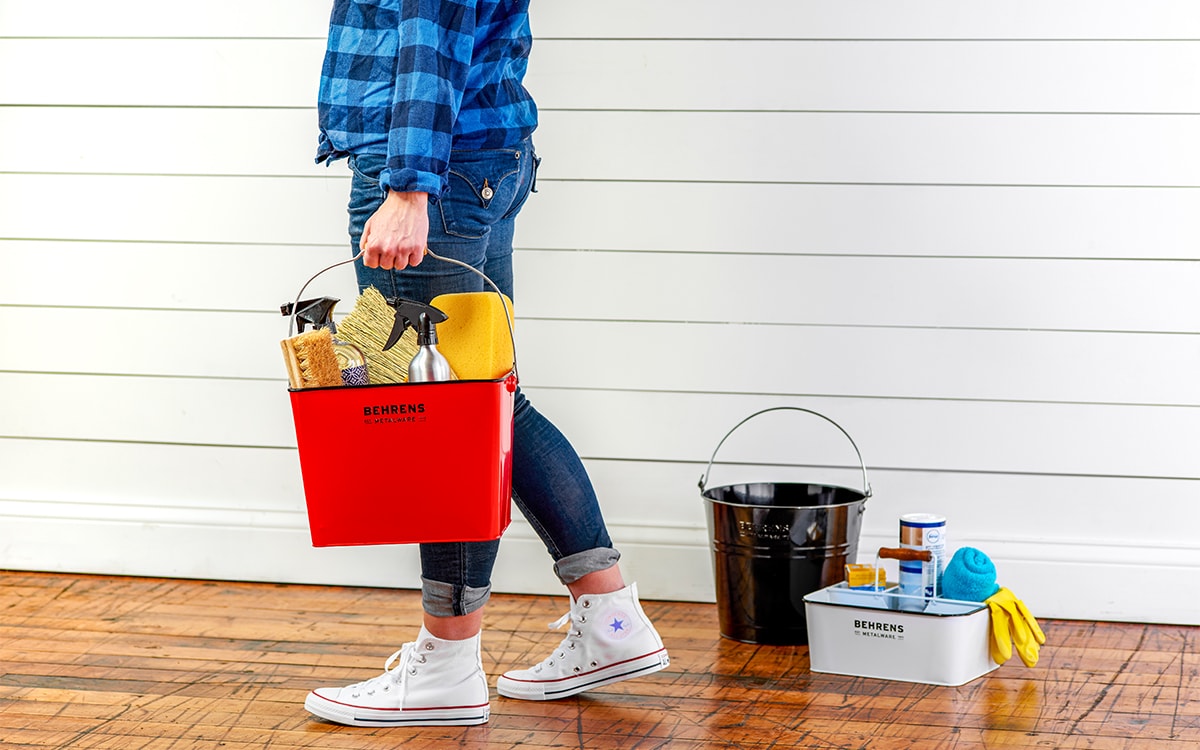 Ice bucket
The perfect go to
Our small, galvanized steel pails are perfect to use as a simple and understated ice bucket for a casual dinner with friends and family, those special times to celebrate around the fire or when glamping! Their never-rust exterior will always look like new and be the perfect complement to your special get together. Combine Behrens' shiny, galvanized steel buckets with a rustic farmhouse table and you've instantly got the industrial-rustic chic look that is on trend right now.
Plant a tree
Holiday or otherwise
Take your Christmas tree to the next level this year by actually using a 10 or 20 gallon Behrens trash can to plant, or place a small pine in one of our galvanized steel tubs or cans. It makes a festive, shiny, holiday accessory that you can move outside when the snow melts and it's time to transplant the tree into your yard. Make sure to line the bottom to prevent moisture or leakage indoors.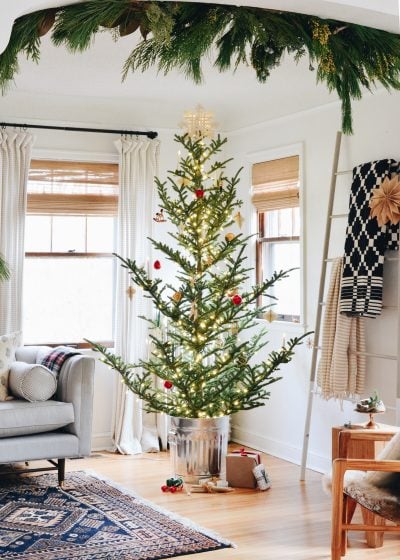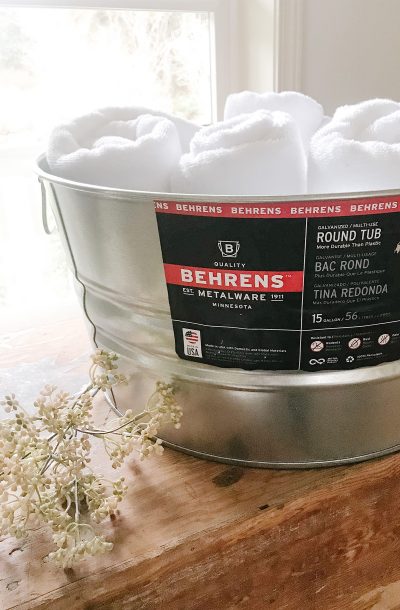 Spa accessory
Surround yourself with Earth's most renewable resource
Turn your bathroom into an urban-chic spa by storing your towels on display in a galvanized steel tub. Add some bath salts, candles and relaxing music and you've created your own restful getaway. Behrens galvanized steel containers are rust resistant, and made of 100% sustainable materials. Your DIY metal decor will delight and add a wonderful rustic touch to your home.
Behrens on Sustainability
Behrens wants consumers and retailers to know that steel is one of the most sustainable products on the planet. With 70% of domestic steel starting as scrap metal, it can be infinitely recycled with no loss of inherent properties, is rodent-proof, odor-proof, weather and chemical resistant with zero petroleum. All of these attributes make steel a superior material to plastic, a limited-recyclable material that is shown to harm wildlife, oceans and people.
Visit behrensmfg.com to learn more, including where to find a scrap metal recycler in your area.  An electronic media kit is available at behrensmfg.com/press.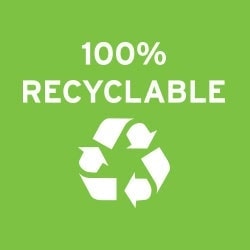 About Behrens
Founded in 1911, Behrens Manufacturing creates high-quality, well-crafted metalware in Winona, Minnesota. From the past century to today, Behrens is forever forged into the fabric of U.S. manufacturing and remains a tribute to American ingenuity and craftsmanship. Behrens Manufacturing is proud to be the number one steel container manufacturer in America. Visit online at behrensmfg.com to learn more.