What You Need to Know About Storing Livestock Feed on Your Hobby Farm or Homestead
If you've recently purchased a hobby farm, or even if you're simply tending to a flock of backyard chickens in your urban neighborhood, you're right on trend. According to the LA Times, hobby farming and homesteading are on the rise.
What, Exactly, is a Hobby Farm?
Uncle Sam defines it as a small holding or small farm that people use for leisure and enjoyment, not as a primary source of income. When you add few horses, backyard chickens, goats, bees, or perhaps a garden that puts fresh veggies on your dinner table, suddenly, you're a hobby farmer.
How is Homesteading Different?
Homesteading takes hobby farming to a new level. It's about self-sufficiency, through keeping animals like cows, goats, sheep and pigs, and growing your own food. It's also about preserving your food by canning, drying or other methods. Combine the two and you've got the recipe for sustainability. Think of Little House on the Prairie or the much more recent Pioneer Woman and you've got the right idea.
Pioneers couldn't get their groceries delivered from their local high-end grocery store. They had to grow much of what they put on their family's table every night and be smart about preservation to get them through the winter months. That also extended into making clothes, candles and other stuff of survival for families eking out a living in that place in time. It's about resurrecting lost arts like canning, preserving, sewing and candle making that were the foundations of survival in another era, but modern conveniences have all but eliminated.
Today, the homesteading lifestyle is experiencing a renaissance because of an unlikely cause: COVID-19. People stayed home, worked in their gardens, and cultivated a new lifestyle as the pandemic closed food plants nationwide.
What to Know About Homesteading and Caring for Livestock
If you're slowly venturing into hobby farming or jumping into the deep end of homesteading, there's a large breadth of information to learn about animals, or livestock, you choose to tend. Proper shelter and care of your animal menagerie is critical. A majority of the information necessary is related to feeding your animals. While goats, horses, and other livestock will graze outside all day long if you let them, grass isn't a sufficient diet for their optimal nutrition.
Each species has grain-based feed, specific to particular nutritional needs. You can find all of the information you need about the proper feed for your animals at your local vet or tractor and farm supply store. Where Behrens can help is storage of that feed.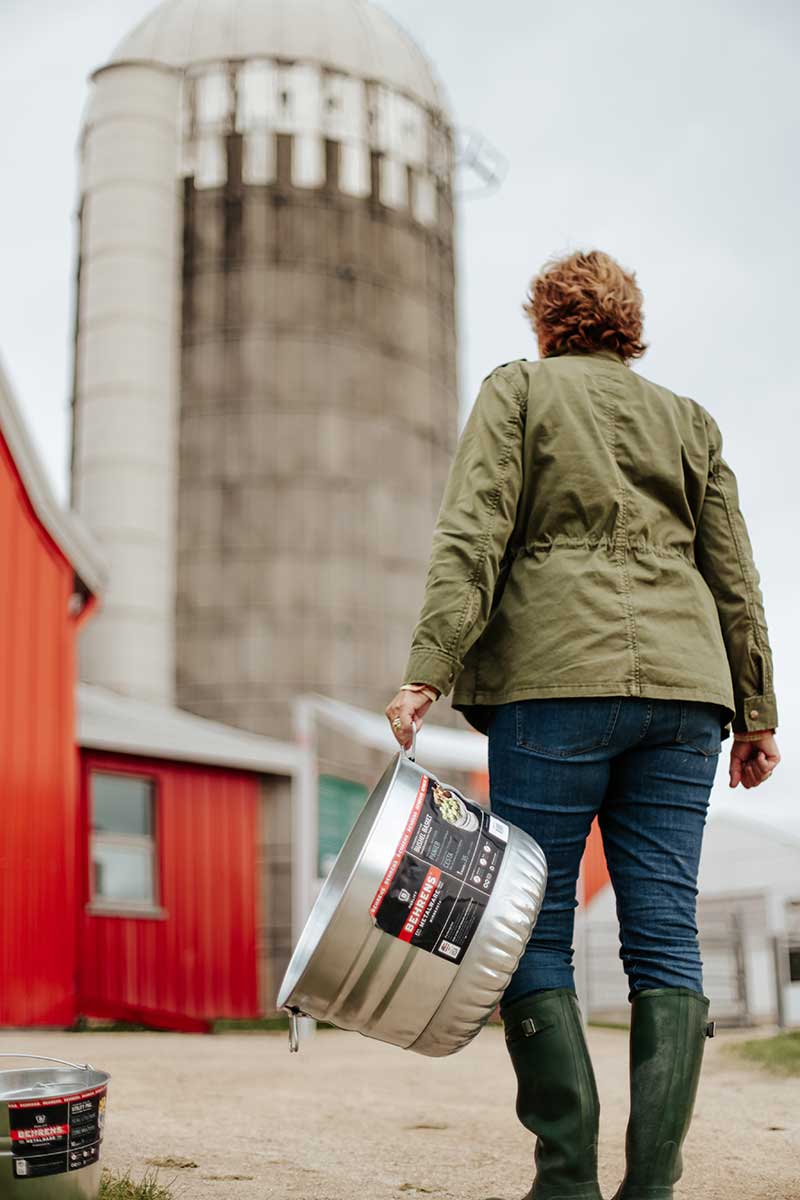 Behrens on Sustainability
Behrens wants consumers and retailers to know that steel is one of the most sustainable products on the planet. With 70% of domestic steel starting as scrap metal, it can be infinitely recycled with no loss of inherent properties, is rodent-proof, odor-proof, weather and chemical resistant with zero petroleum. All of these attributes make steel a superior material to plastic, a limited-recyclable material that is shown to harm wildlife, oceans and people.
Visit behrensmfg.com to learn more, including where to find a scrap metal recycler in your area.  An electronic media kit is available at behrensmfg.com/press.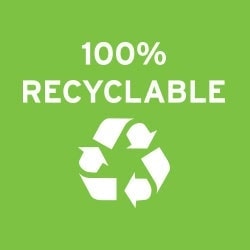 About Behrens
Founded in 1911, Behrens Manufacturing creates high-quality, well-crafted metalware in Winona, Minnesota. From the past century to today, Behrens is forever forged into the fabric of U.S. manufacturing and remains a tribute to American ingenuity and craftsmanship. Behrens Manufacturing is proud to be the number one steel container manufacturer in America. Visit online at behrensmfg.com to learn more.