Galvanized Plant Container Size Guide
Behrens on Sustainability
Behrens wants consumers and retailers to know that steel is one of the most sustainable products on the planet. With 70% of domestic steel starting as scrap metal, it can be infinitely recycled with no loss of inherent properties, is rodent-proof, odor-proof, weather and chemical resistant with zero petroleum. All of these attributes make steel a superior material to plastic, a limited-recyclable material that is shown to harm wildlife, oceans and people.
Visit behrensmfg.com to learn more, including where to find a scrap metal recycler in your area.  An electronic media kit is available at behrensmfg.com/press.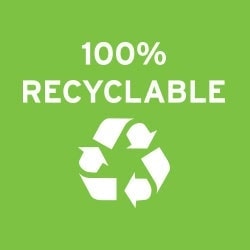 About Behrens
Founded in 1911, Behrens Manufacturing creates high-quality, well-crafted metalware in Winona, Minnesota. From the past century to today, Behrens is forever forged into the fabric of U.S. manufacturing and remains a tribute to American ingenuity and craftsmanship. Behrens Manufacturing is proud to be the number one steel container manufacturer in America. Visit online at behrensmfg.com to learn more.