INTERESTED IN JOINING OUR TEAM?
Why Our Work Matters
Our products touch nearly every aspect of modern society from the farmer that grows and raises the food we eat to the commercial facilities, retailers and e-tailers that use and sell our products to consumers across the United States and Canada.
For over 100 years, Behrens has been manufacturing quality metalware from the banks of the Mississippi, in Winona, Minnesota USA with a continuous commitment to handcrafted excellence and sustainability. Behrens is forged into the fabric of U.S. manufacturing, producing products essential to everyday living and remains a tribute to American ingenuity and craftsmanship.
Keeping Jobs in America
Since 1911
EVERY EMPLOYEE MAKES A DIFFERENCE
Create
Ensuring each product is produced with the highest quality exceeding our customer expectations.
Serve
Providing customers with the greatest experience; by engaging with them, to understand their concerns and needs, and with respect, addressing them in a helpful and efficient manner.
Deliver
Going above and beyond to finish the job while also maintaining a standard that is deep-rooted within our core values.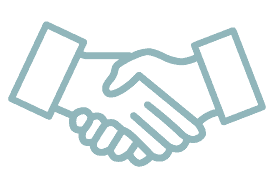 Respect and honesty to our internal and external customers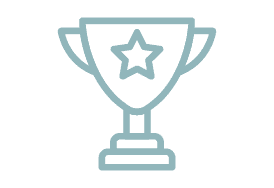 World-class customer experience
Best in class quality products
Personal accountability
Focus on results
OUR PEOPLE ARE OUR GREATEST ASSET
A safe, healthy work environment that focuses on the well-being of our employees is our top priority
A dedicated team that is flexible to the continues changes that result from growth
Celebrating the diversity of our team
Products and ideas that differentiate
Cutting edge technology
Improving the quality of life for our customers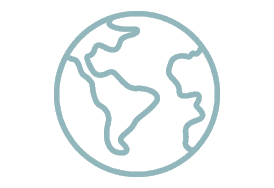 RESPONSIBLE TO THE PLANET
Producing sustainable products
Educate and empower our employees to make a positive contribution to the environment
Health Insurance – We offer medical, dental, and vision.
Disability – We offer company paid long and short-term disability.
401k – Match is 100% of the first 3% and 50% of the next 2% after six months of employment.
Group Health, Life and AD&D Insurance – We offer three plans to choose from for group health to better fit the employee's health concerns and financial concerns. Available for employees, spouses, and/or child(ren).
Vacation – We offer vacation pay and nine paid holidays for eligible employees.
KEEPING OUR WORKERS SAFE THROUGH COVID-19
In efforts to guide employees during these uncertain times and ensure their safety as they help operate our essential business, we've established some procedures:
Face coverings are mandatory at all times
Hand sanitizer is available throughout the facility
Portable hand washing stations are available throughout the facility
Anti-Viral spray is available throughout the entire facility
Professional individuals were hired to clean and disinfect the facility
WHAT TO EXPECT AS A CANDIDATE
Browse
Browse the current job openings on our Career page to find a position that fits you.
Interested?
Click "Apply Online Today" and begin your process. Remember to fill out the entire application. Want to apply in person? Grab an application at 1250 E Sanborn St., Winona, MN 55987.
Apply!
At the end of the application, you'll see a submit button. This is where you submit your application.
Questions
If you have any questions regarding your application, we will reach out with the contact information you provided.