Lawn & Garden
There is nothing glamorous about the role these products play.
Functional objects, they live in dirt and endure the elements; yet within them, inspiration occurs. Seeds take root. Life gets tidy. Nature discovered is awe-inspiring, clever, eternal.
Cleaning & Organizing
It's all in a day's work
We're serious about products with a sensible approach to getting organized, cleaning up, going on and getting living. Simple but stylish ways to get and keep things the way you like them, so you can enjoy your people, your life, your home.
We have been creating quality metalware since 1911.
We are dedicated to things that last and make quality metalware that is classic and multi-purpose, 100% recyclable and responsible to the planet. Join us on social for your weekly dose of galvanized inspiration and be a part of the most hardworking brand you have ever heard of.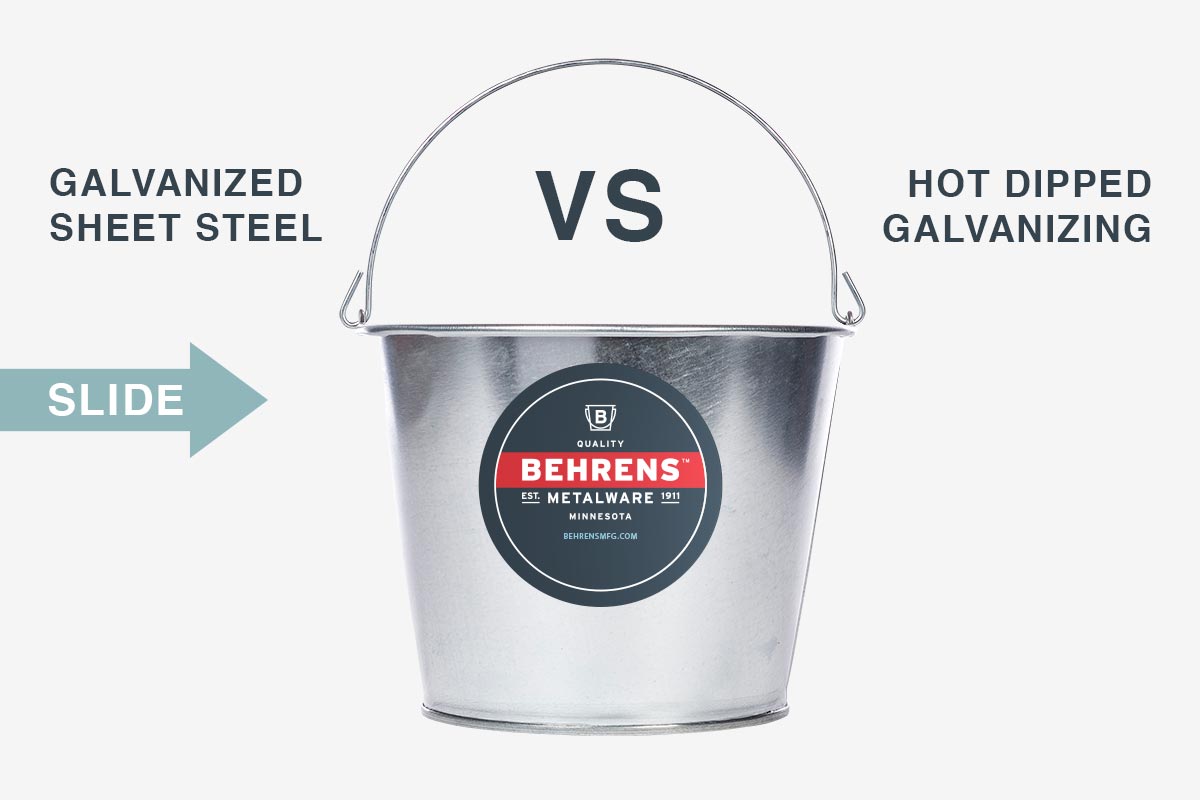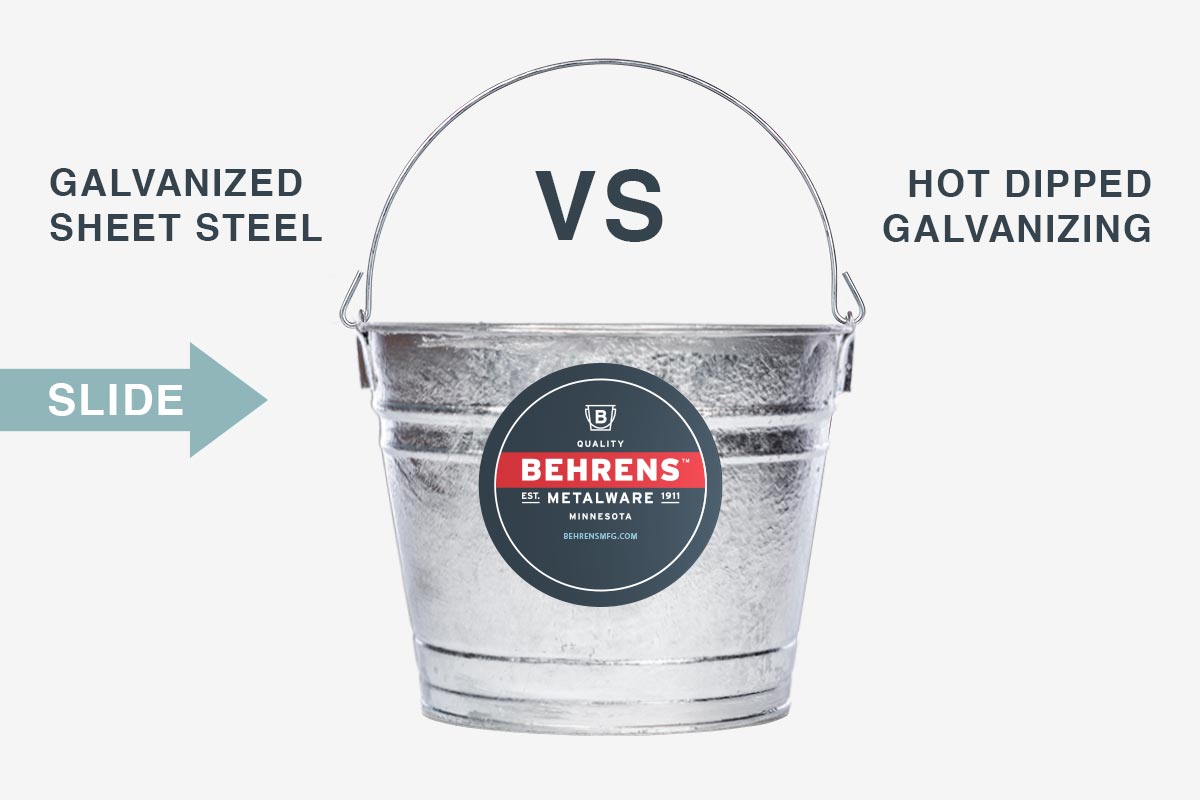 Galvanized Sheet
Vs. Hot Dipped
Galvanized Sheet Steel – Coils of sheet steel are galvanized at the mill. Coating thickness is more consistent.
Hot Dipped Galvanizing – The container is dipped in a bath of molten zinc to coat and seal. Zinc protects from rust and corrosion.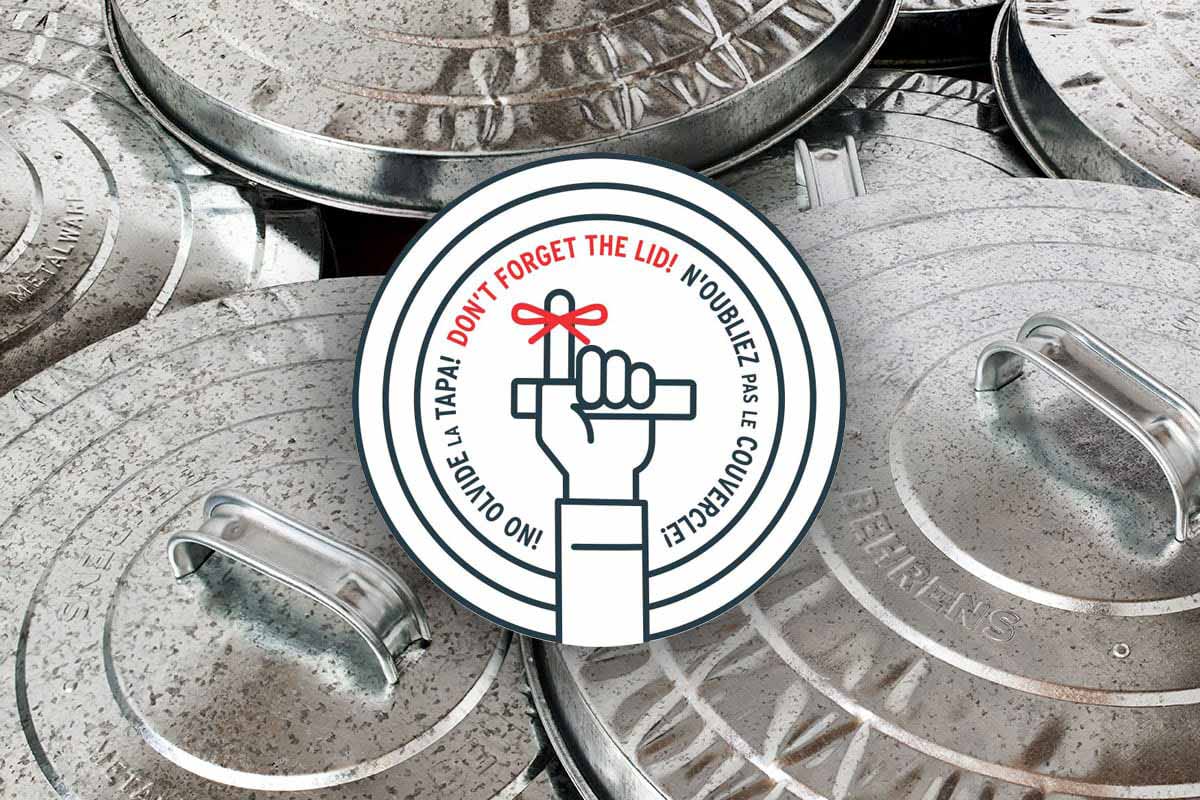 We're proud of the work we do. So much that we emboss each lid with our brand name. When you purchase a Behrens can, it comes with a sturdy lid – made to stay in place and not blow away. Made of the highest quality galvanized steel – heavy-duty, durable, and long-lasting.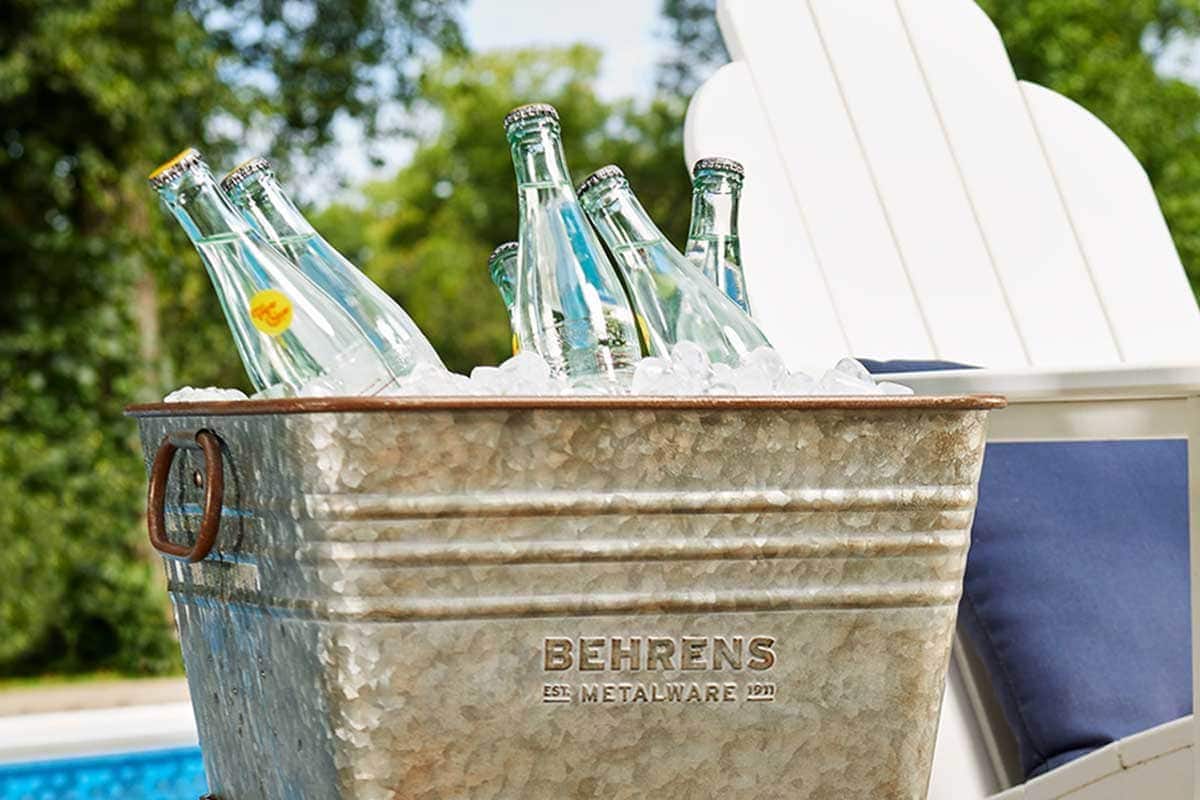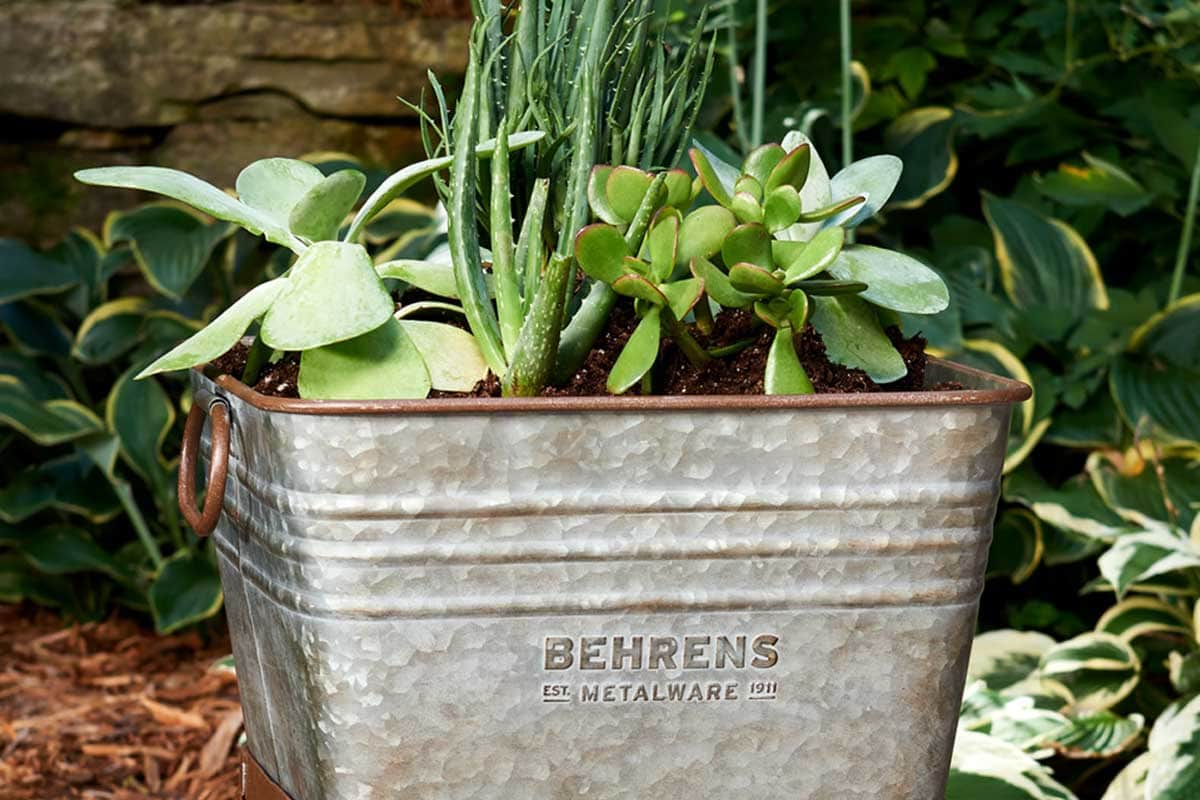 Designed with
Versatility
Easy to entertain with, easy to store. Our tubs can be used for beverages or a catch-all for anything you need a place for. Turn messy into organized. From the garden to the beach, our tubs are made to last and our riveted handles add strength and ease of portability.